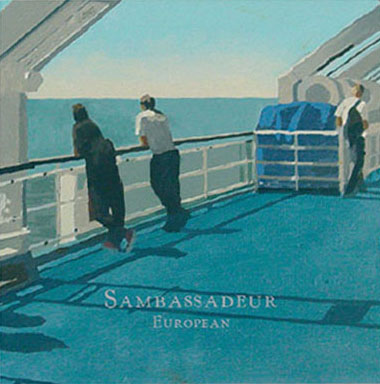 The new Sambassadeur album is out!
I just downloaded the album today and there's some pretty catchy songs like "Days" that should instantly be a hit with people. Most of the songs that I've listened of the album European still has that signature Sambassadeur pop.  It makes me think that I  should be riding a bike or walking around some city in Sweden, or for me Riverside which doesn't have the same feeling when I think about it now.
I went to the official Sambassadeur website and found out they're only touring in Sweden so far. I hope they come out to the States, and if they don't,  The wife and I will take an unexpected trip to Sweden (just let me dream a bit Dear).
Here's a sample of  "Days"