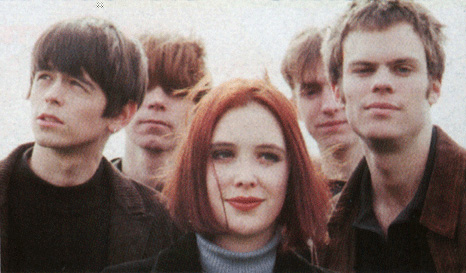 This was probably one of the hardest posts that I have ever written. I know I only have four post, but believe me it was difficult. I decided to pick my all time top 10 Slowdive songs. Listed below, and not in any particular order, are my favs. I pretty much determine my prime cuts by nostalgia  and the all important I will never hit the skip button to this song on my ipod or cd player rationale. Yes, I took the scientific approach on this one. I also added some videos under the lists as a treat for you as well.
And as a cop out I added the honorable mention list. These songs should of been on the top 10, but the title said 10 and not 13, so I did as any other human would of done in this situation and found a work around. Here's the list:
Honorable Mentions
Machine Gun – If you ever want to introduce Slowdive to someone and want to know if they like them, this is a good measuring stick. If they hate them, then just walk away and don't look back.
I Believe – This song is actually off of the soundtrack that Slowdive produced and recorded for the movie I am the Elephant You are the Mouse. This song is so perfect for a movie.
Ballad of Sister Sue – A worthy ballad indeed. If only I had a sister named Sue…
I hope you enjoy these songs and I do have many more songs that I love from Slowdive, but I think an Archa top 50 Slowdive songs might be overkill. Yeah you're right it's not.
Videos
Alison
Ballad of Sister Sue
Catch the Breeze
Morningrise