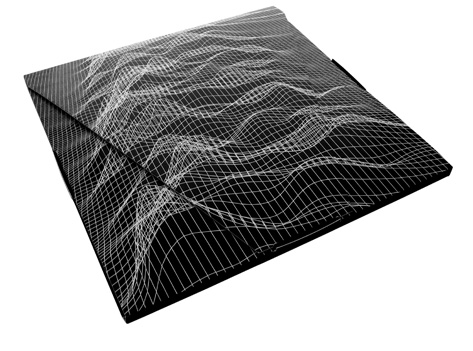 Peter Saville is a well known name when it comes to fans of New Order and Joy Division. It's like peanut butter and jelly. Saville's name will always be synonymous with New Order. The famous designer of many of the record sleeves for Factory Records, he became an inspiration for many of today's designers.
Arkitip showed their appreciation when they made Peter Saville their cover artist. If I had the money it would be a no brainer to grab one of these beauties. This is what the $50 box includes.
Arkitip No. 0049 will be a virtual catalog of Peter's work including essays from Saville's colleagues throughout his career. It will also include two original prints from the designer in an edition of 1500. The prints will be 12 x 12 inches on 100 lb. archival stock and will sit on top of the magazine inside a custom designed box carefully encasing the magazine and prints.
Sounds so heavenly (especially if you read it in an English accent). There's two different designs, the "Contour" (my favorite) and the "Hazard" edition. You can also purchase both box designs and editions for $75. I'm not going to lie to you, but I want one real bad.  The Arkitip site has more information regarding the two sets and how to purchase them.  Below is a video of Peter Saville from the site.
Thanks to Johnny from Verum for the heads up on this wonderful tidbit.