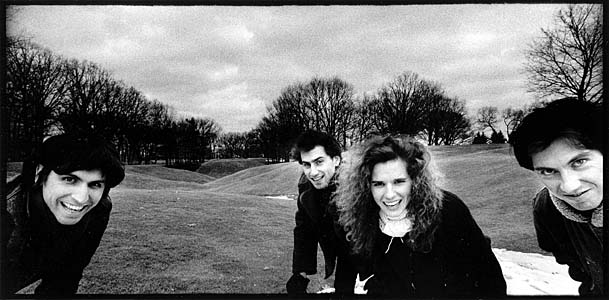 Over the holiday weekend I was fortunate to have watched the HDNet Concert Series showcasing the Cowboy Junkies.  Now you if you don't have High Definition, then I'm really going to have say just bite the bullet and get it. Okay, that's if you can afford it people, we all should live in our means…  Watching the concert in HD is not the only good thing about it, but the fact that all HD channels are in 5.1 digital surround and there's nothing like listening to a nicely recorded concert than in surround sound.
If you're not familiar with the Cowboy Junkies, then you might have heard their more popular cover of the song Sweet Jane from The Velvet Underground. Sweet Jane should of been in my favorite cover song post, but I'm getting old, forgetful and downright lazy for that matter. Moving on, if you want to get into Alternative Country, then I suggest hitting this band up. You might want to check out The Trinity Session album, which has other popular songs as well.  Margo Timmins is the lead vocalist of the band, and has one of the most coolest laid back vocals around. She has a voice that can make Country sound cool.
Here are some videos that I found. Blue Moon Revisited is just a video collage of some sorts and Misguided Angel is another great song.  Enjoy.