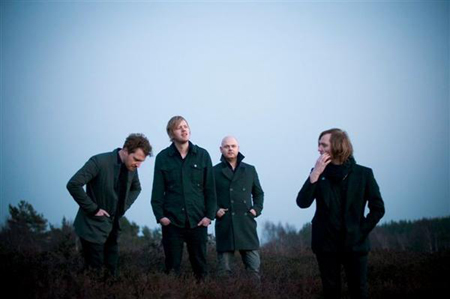 I decided to check out the Labrador Records site to see if any of the bands are coming out here to play and lo and behold:
US tour in April
19/4 – Philadelphia, PA – Marathon Bar

20/4 – Washington, DC – DC9

21/4 – New York City, NY – Mercury Lounge

22/4 – Boston, MA – Great Scott

23/4 – Columbus, OH – Summit

24/4 – Chicago, IL – Schubas

25/4 – Seattle, WA – Sunset Tavern

26/4 – Portland, OR – Holocene

27/4 – San Francisco, Rickshaw

28/4 – San Diego, CA – Soda Bar

29/4 – Los Angeles, CA – Viper Room
Yes I'm excited.  The question is can I get my lazy ass out to LA on a Thursday night?
On a side note:
Shout Out Louds released the album Work last week. Sounds more low key, but that's not necessarily a  bad thing. It's definitely a changed from their catchy Swedish Indie Rock that fans have been accustomed to.
Malory also released  an album called Pearl Diver in January to the ClubAC30 label.  Some other bands that you might have heard of off that label are: Airiel, Air Formation, Broadcast, Chapterhouse, The Daysleepers and much much more! Pearl Diver reminds me of  their last album The Third Face, but sort of a continuation or a progression of it.  I'm glad they finally finished and  released an album though, because I was starting to wonder if they turned out like so many other bands who just disappear  and are never heard from again.