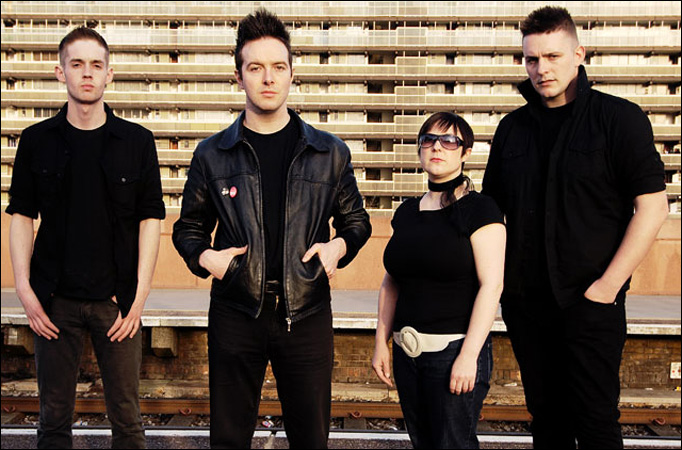 I was reading a review of this band called Glasvegas the other week and I was quite intrigued. A Scottish band that has the likes of former countrymen Jesus and Mary Chain mixed with the sounds of the girl bands from the 50's. So after listening to the 30 second tracks on Itunes for awhile, I couldn't help but figure which songs I wanted. I had about 12 dollars worth of credit left and I came to the conclusion the reason why I was having a hard time deciding was that the whole album sounded good, and I should just buy the whole damn thing.
If you like bands like The Raveonettes or old time Jesus and Mary Chain, Glasvegas should be a sure buy. This album is meant to be played loud. This is going to sound corny as hell, but I felt like I was 17 again listening to these songs. Catchy big beats of the 50's with vocals from a singer who's meant to be singing in a rock band, reminded me when I actually played my music loud out of my 92 Honda Civic DX. I never really thought I would ever buy an album like this, since it seemed to be filled with angst meant for young people, but I'm glad that I did. Hell, I was young once. The lyrics are strewn with vulgar language (maybe that's what made me feel 17 again), but who really cares. This is what rock should sound like.
Here's a video for you to enjoy. The name of the song is called Geraldin. I would of put more videos for you guys, but all the videos on youtube weren't video enabled but here's the link to more.